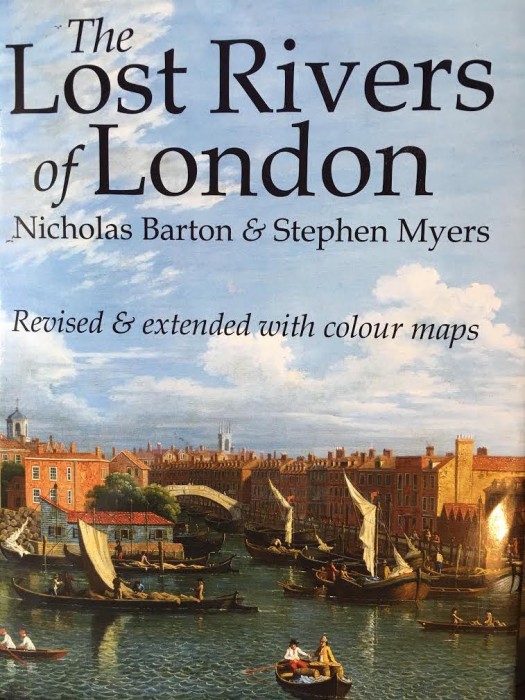 WHEN BORIS Johnson became Mayor of London in June 2007 he said he was going to open up the lost rivers of London. Surprise, surprise, it never happened. The Fleet, the Tyburn, the Walbrook and all the other romanticised arteries of bygone London have remained buried under the ground or have long since been diverted into Sir Joseph Bazalgette's amazing sewage system.
But is now the time for fresh thinking? A revised version of Nicholas Barton's seminal "Lost Rivers of London" – co-authored with Stephen Myers, an experienced water engineer, – has come up with some practical suggestions which cry out for some Lottery money.
The idea is along these lines. Forget about those lovely schemes like opening up the Fleet by St Pancras Old Church or putting glass over it when it runs under Farringdon Road as it nears Blackfriars Bridge. Why not, they argue, run an under-surface pipeline from near its various sources among the Hampstead hills – when it is still fresh Fleet water before being merged with the sewage system – and let gravity take it down the hills towards London town where it could be diverted to form ponds or rivulets in interesting spaces such as housing estates or public places or parks. Local authorities could bid for part of the action. A good example of this already exists – the New River Walk in Islington – where a stretch of the New River, which has supplied London with water since the reign of James 1 still exists in landscaped surroundings. Maybe the Tyburn, fed from the same Hampstead Hills, could re-emerge in The Green Park where the undulations formed by the original river can still be seen.
The authors have a bolder idea. They claim that in the early 15th century the monks of Charterhouse monastery and the Priory of St Bartholomew "hi-jacked" (their words, not mine) the course of the Walbrook river by channelling water from one of its sources near the Angel to Charterhouse through wooden pipes. Since water continues to flow to this day through the original pipeline the authors suggest it could be tapped (or re-hi-jacked) to beautify the area around Smithfield, now in the throes of re-development. Alternatively, it could routed along the old Walbrook emerging in Finsbury Square or passing alongside the Roman Temple of Mithras which is to be re-erected deep in the bowels of the Bloomberg building on its original location.
Lost Rivers of London (Historical Publications, £22.50) is a well researched and beautifully produced book with the old river routes overlaid on colourful Geographers' A-Z maps, It will remain as the classic work on London's Lost Rivers.