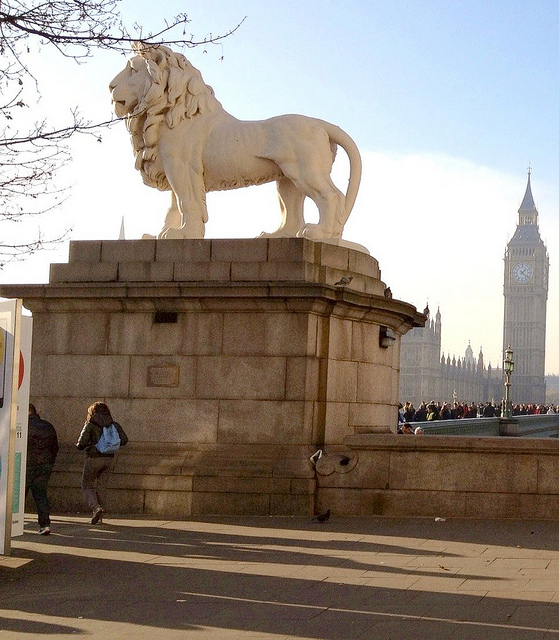 A Coade lion at Westminster Bridge
When you next look at the Royal Festival Hall on the south  bank of the Thames, think of Eleanor Coade who from 1769 until well into the nineteenth century ran a factory on this very site producing sculptures and decorations from her own artificial stone which can still be seen around London and the rest of the country. The nearest, a few hundred yards away, is the magnificent white lion on the south side of Westminster Bridge which looks as though it has escaped from Trafalgar Square. It used to sit on top of the nearby Lion Brewery. Walk further west along the Thames promenade you will reach The Garden Museum (next to Lambeth Palace) which has a lovely cafe in whose knot garden there is the handsome tomb of Captain Bligh (of Mutiny on the Bounty) fashioned out of Coade stone. Elsewhere, from Buckingham Palace via Windsor Castle to the Nelson frieze at the old naval college in Greenwich – not to mention the memorial in Shrewsbury for Waterloo hero Rowland Hill on top of a column taller than Nelson's in Trafalgar Square – there are hundreds of living reminders  of the claim that Coade stone was more durable than the real thing.
For a long time it was thought that "Mrs"  (a courtesy title as she  never married) Eleanor Coade  worked from a secret formula like Coca Cola as she saw off most of her competitors. Made largely of ball clay the products were fired at temperatures of 1,100°C for four days.
Until recently, there was a direct link with the Festival Hall's past in the shape of the horse-drawn bottom millstone on which all the Coade Stone was ground. Since the refurbishment of the Royal Festival Hall in 2007 it has been in storage. It should be put back soonest to restore a direct – artistic – link to the past. It would be a suitable reminder of the revolution that has happened  on the south bank in Lambeth where the  smokestack industries of the industrial revolution have been replaced by the arts as a hub for regeneration.
You can get this twice-a-month (free) blog directly by putting your email in the box on the right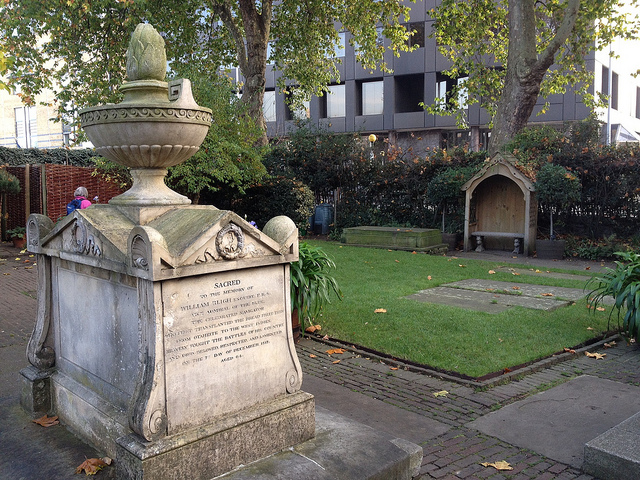 Captain Bligh's tomb at the Garden Museum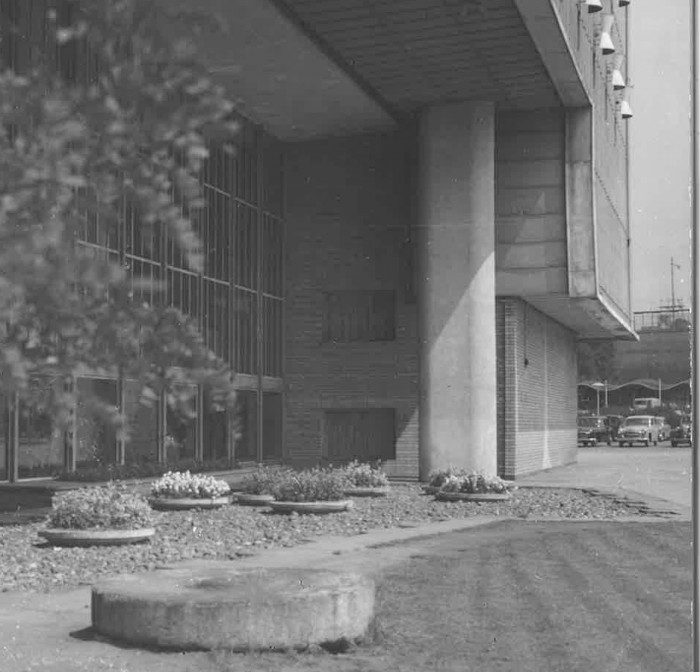 A millstone from the Coade factory outside the Festival Hall (photo courtesy of the RFH)