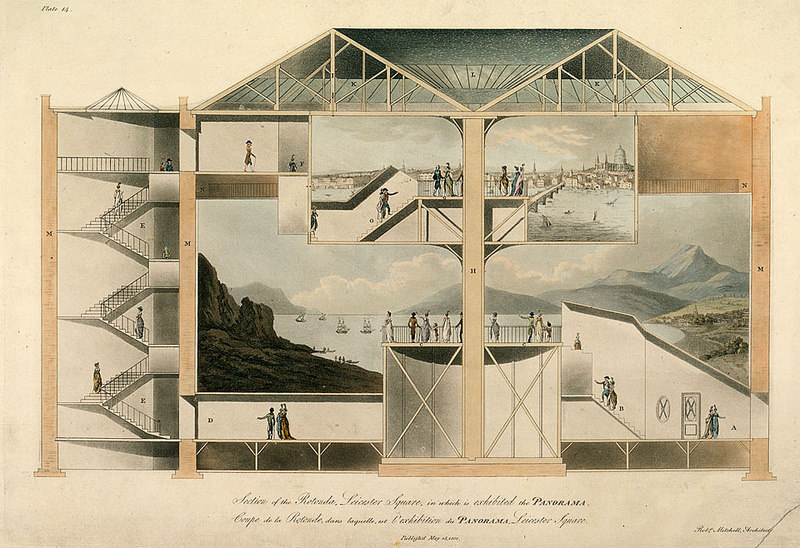 The world's first panorama
LEICESTER SQUARE is not famed for its churches. An exception is Notre Dame de France. Built on the site of the London pad of the Earl of Leicester in the 1630s, it was later the location of the world's first 360 degree Panorama, the immersive reality of its day. It is in Leicester Street, a lane linking the square with Chinatown. Inside there is a lovely triptych (see below) by the cultural polymath Jean Cocteau barely known to Londoners but more than worth the visit in its own right. It depicts the Annunciation, the Crucifixion and the Assumption in a hauntingly beautiful way. It is the only church that Cocteau was involved with apart from the chapel at Villefranche sur Mer near Nice.
This is a working church – which maintains Christian traditions by allowing rough sleepers to slumber on the pews during the day – but these are not the only reasons why it is worth a visit.
This is the site of the world's first "panorama". Indeed the word – from the Greek "pan" (all) and "horama" (view) – was coined especially for it.
Built here by Robert Barker in 1793, it was the first panorama in the world and Barker made a fortune out of charging punters three shillings a visit for a 360 degree immersive experience spanning 250 square metres, the augmented reality of its day. Barker employed cunning uses of perspective to enhance the experience which had to be viewed on the same level so straight lines did not become distorted when looking down. A domed skylight enhanced the experience.
One of his most successful panoramas was a view of London taken from the roof of the Albion Mill in Lambeth.
Visitors moved from one panorama to another up stairs and through a darkened passageway to enhance the experience. They could buy a series of six prints of each panorama as a souvenir – which must be one of the earliest examples of merchandising.
Barker's invention spawned well over 100 imitations around the world. Every country wanted one.
During the 1860s the Panorama was converted into a church to serve Soho's growing population of French Catholics. It was designed by a French architect within the circular shell of Barker's panorama.



The Cocteau mural
The church was bombed during the Second World War and though extensively rebuilt the domed contours of the original building are still apparent. Doubtless there will one day be an app that you can point at the building to view it as it was – augmented reality's tribute to itself.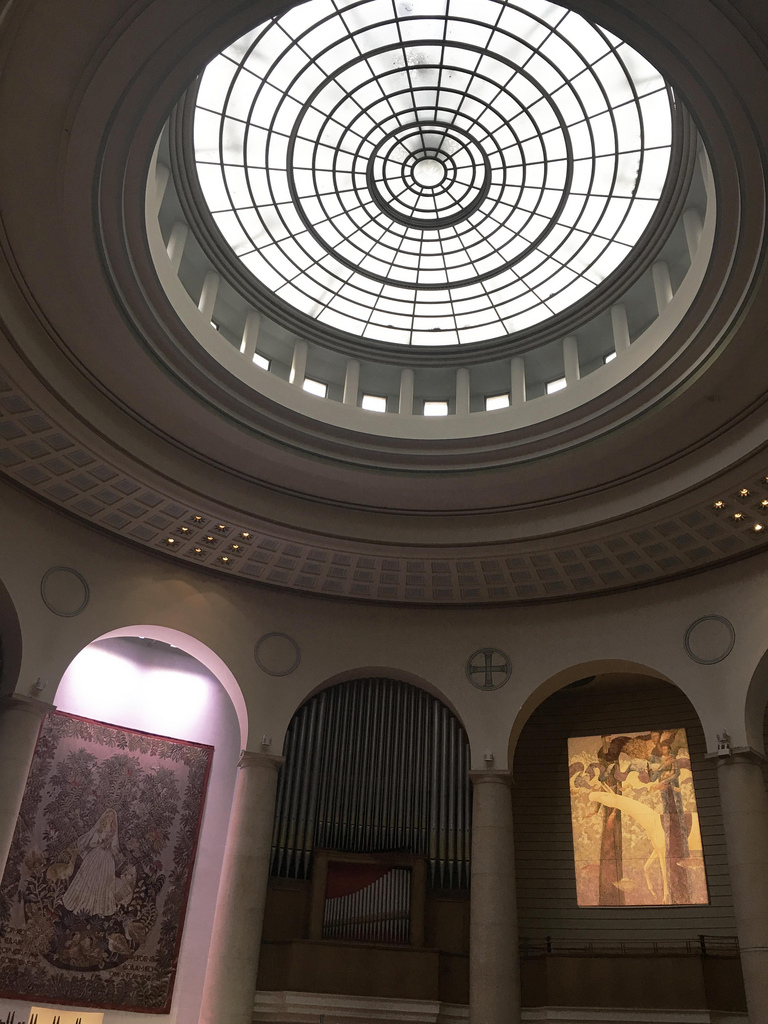 The dome