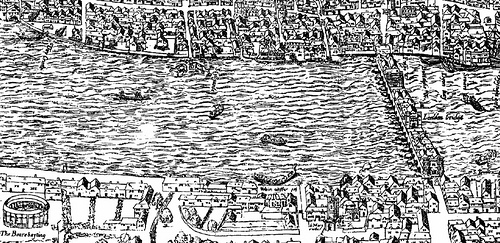 London has always been a bit of a hidden city, revealing itself slowly over the years. But not any more. The web is now awash with apps revealing all sorts of curiosities you might not otherwise come across. Although we have apps of our own (see left) we are here to chart anything interesting about the city. The latest iPhone app to come our way MyCityWayLondon24 is impressive. It has multiple in-app screens for subjects such as internet cafes, coffee shops, restaurants, art galleries, landmarks, traffic cams and so forth. It is location based – telling you how far you are from what you are looking for – and it is free. They are hoping to earn advertising revenue from location-based services. This hasn't exactly been a big money spinner so far and some pundits – such as the mobile guru @tomiahonen – think they never will be. Which is another good reason to follow this site carefully.
It joins a rapidly growing list of dozens of London apps. Among those I most use are  CityMapper which uses live information to tell you how to get to your destination whether walking, cycling, Tube, Taxi or even helicopter. A firm favourite is TTX London (iPhone and iPad) which layers modern maps on old ones going back to 1682. By sliding your finger along a scale at the bottom you can travel back in time and find out what used to be at the site you are looking at. The Museum of London's lovely Londinium enables you to do something similar for Roman London with lots of fascinating history thrown in. Although it is now a global phenomenon Open Plaques  (web and app) is still a great way to unearth history from the streets of London. It is crowd sourced and you can add plaques you come across that haven't been recorded. For foodies the Michelin Guide 2012  is gaining traction, It is location based and partly crowd-sourced and has widened the range of its restaurants complete with reviews.
I look forward to testing the innovative Hackney Hear app when I am next in London Fields as it generates location based sound as you move around the London Fields area. I was impressed by the prototype though it had a few minor bugs which I am sure have been sorted by now.